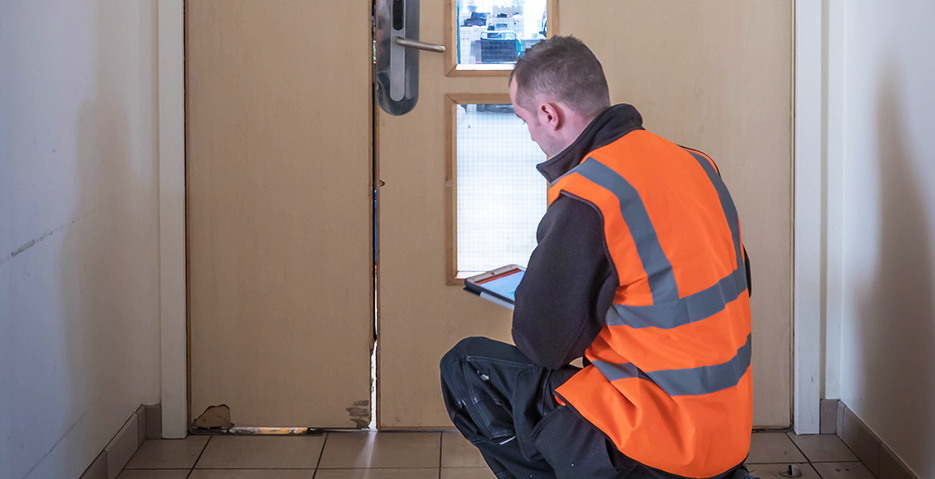 Fire rated doors are a legal requirement in residential, commercial, and industrial buildings. Fire rated doors are essential because they help in preventing the spread of blazes and excessive smoke while allowing the occupants to escape.
It is therefore as part of a variety of risk assessment regulations that Fire Rated Doors must be regularly checked and inspected and compliant in accordance with the relevant legislations.
Sigma Door LLC provides comprehensive inspection and reporting of all your fire safety doors to meet the regulatory requirements and ensure your property and occupants are protected. Our trained technicians will make sure that all your protective measures are operational and perform at their best capacity.
Our professional and experienced team carry out thorough inspections of of your fire rated doors in your building and prepare a detailed survey and report on the working condition and compliance of all relevant protective measures on your premises.
We're experienced and have an extensive array of conveniences we can offer our clients from manufacturing, installation to inspections of fire doors in all around Azerbaijan. So, not only can we manufacture and install fire rated doors, but also carry out inspections at your request.

Contact our team of professionals for free quote at [email protected]